The Great American Bash Giveaway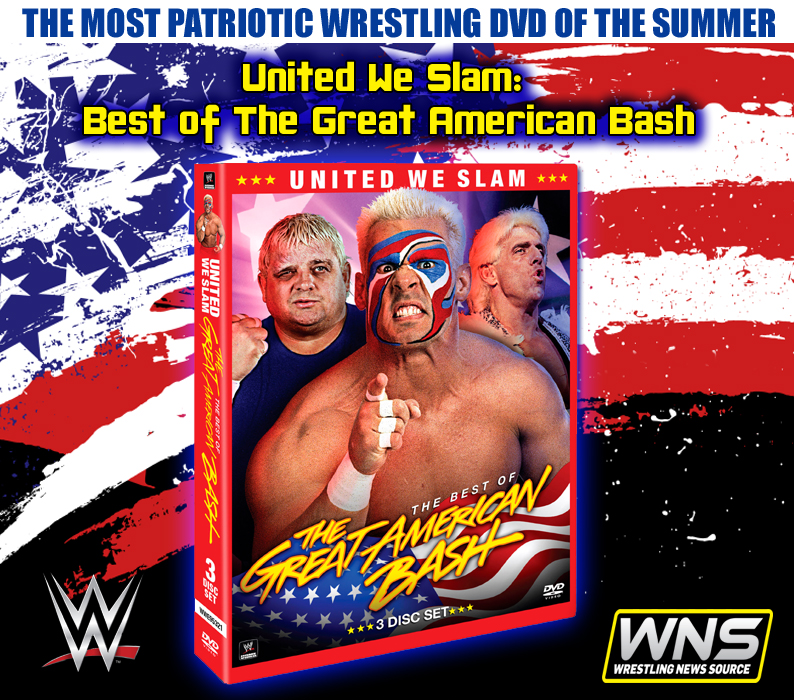 WNS is steaming toward our eighth year online and we want to celebrate by giving you the chance to win THE MOST PATRIOTIC DVD OF THE SUMMER on Blu-Ray, UNITED WE SLAM: The Best of The Great American Bash (region 1). 
One of sports entertainment's most patriotic traditions, The Great American Bash provided the July fireworks for fans from 1985-2009. Originating with the NWA and WCW, the event has featured legends such as the Nature Boy Ric Flair, The Road Warriors, Sting, Randy Savage and more clashing for championship gold. Continuing in WWE, the red, white and blue pay-per-view always delivered historic thrills. Now, relive the best star-spangled excitement from nearly 20 events, featuring the greatest matches and moments from history's top Superstars.